NZ WEDDING INDUSTRY AWARDS - FINALISTS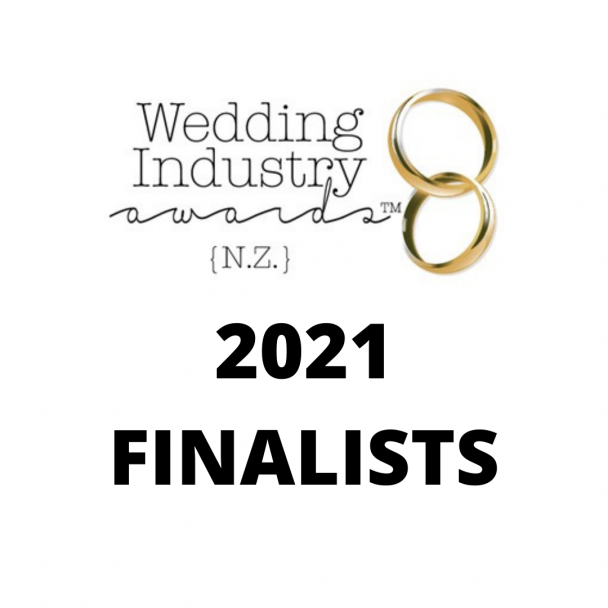 2 Sep 2021
Even with Covid, Weddings and Celebrations Carry On!!

Learning to work with Covid has been challenging to say the least, but the hard work is worth it with announcements like this "Warmest congratulations to all our 2021 FINALISTS. We look forward to seeing you at our October Glamfest Awards Gala."

The team at Woodlands Estate are very excited to become finalists in 3 categories of this year's Wedding industry Awards.

1) Ceremony Venue
2) Reception Venue
3) Wedding Planner

We are delighted that our Events co-ordinator, Estelle Payton, has been recognised for her passion in working with our couples, this is the first year we have been nominated and now a finalist in the Wedding Planner category.

We are also very proud that one of our catering partners Kerr & Ladbrook are a finalist in the catering category.

The Wedding Industry Awards (NZ) recognises and celebrates outstanding achievement in the New Zealand wedding scene, by recognising those businesses in the wedding & events industry which are deemed the best of the best in the eyes of their clients.

'The Show Must go On!!' while the 2020/2021 wedding season was a tough year for our couples, Estelle worked hard with them to either find a new date, or make their day work around what ever Alert Level the government had us in. We helped our couples to adapt, while some couples decided to delay their wedding as important family members lived overseas, others speed things up, deciding to not wait any longer and continued to organise their special day, some with just 4 weeks planning. Most weddings were smaller, but this meant couples were able to spend more on the things they loved the most.

It is counter-intuitive that in these risk-laden times that the wedding industry is flourishing – at least from the perspective of Woodlands Estate, who's team have created a full range of Wedding Packages. From 'Tie the Knot Thursday's', a 30-minute walk in walk out service to the 'Full Package' where couples have access to the Estate for a full day to prepare, marry and party. We are fortunate with the environment we work in, we have the opportunity to be flexible, while still providing a gorgeous venue for our couples.

As a long standing premier Wedding venue, we are conscious that hospitality is a fragile enterprise, there is plenty of directive out there from both Government and Tourism NZ for business sustainability, the team at Woodlands have embraced this with mutli tiered offerings, Woodlands is not just a wedding venue, but caters for everyone. Kirstie refers to the 2020 Christmas dinner package, "we collaborated with Confinement Escape Rooms attracting both workplace groups and groups of friends for an evening's entertainment which included a scrumptious 3 course meal.

We look forward to the winner announcements at the awards evening in October.