Reserve Management Plan Approved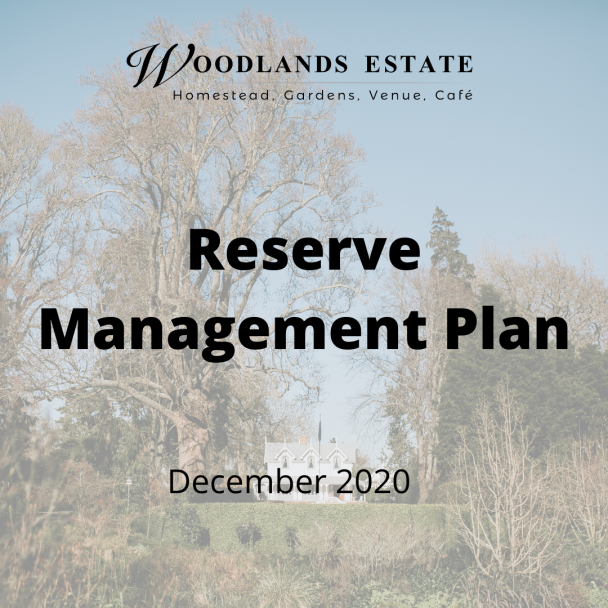 29 Apr 2021
December 2020 saw Waikato District Council Councilor's approve the RMP for Woodlands Estate. The trust was fortunate enough to work with council staff on this revised document which went through a thorough public submission process during 2019/2020.

Sitting along side this is a concept plan for any future development. This includes reshaping the carpark, moving the gardeners compound, adding a visitor centre, purpose built reception and offices to the Homestead and many other exciting projects. These projects are now able to be investigated and be consulted on.

If you're interested in reading the full document, please use the link below.
Link:
Woodlands Estate Reserve Mgmt Plan